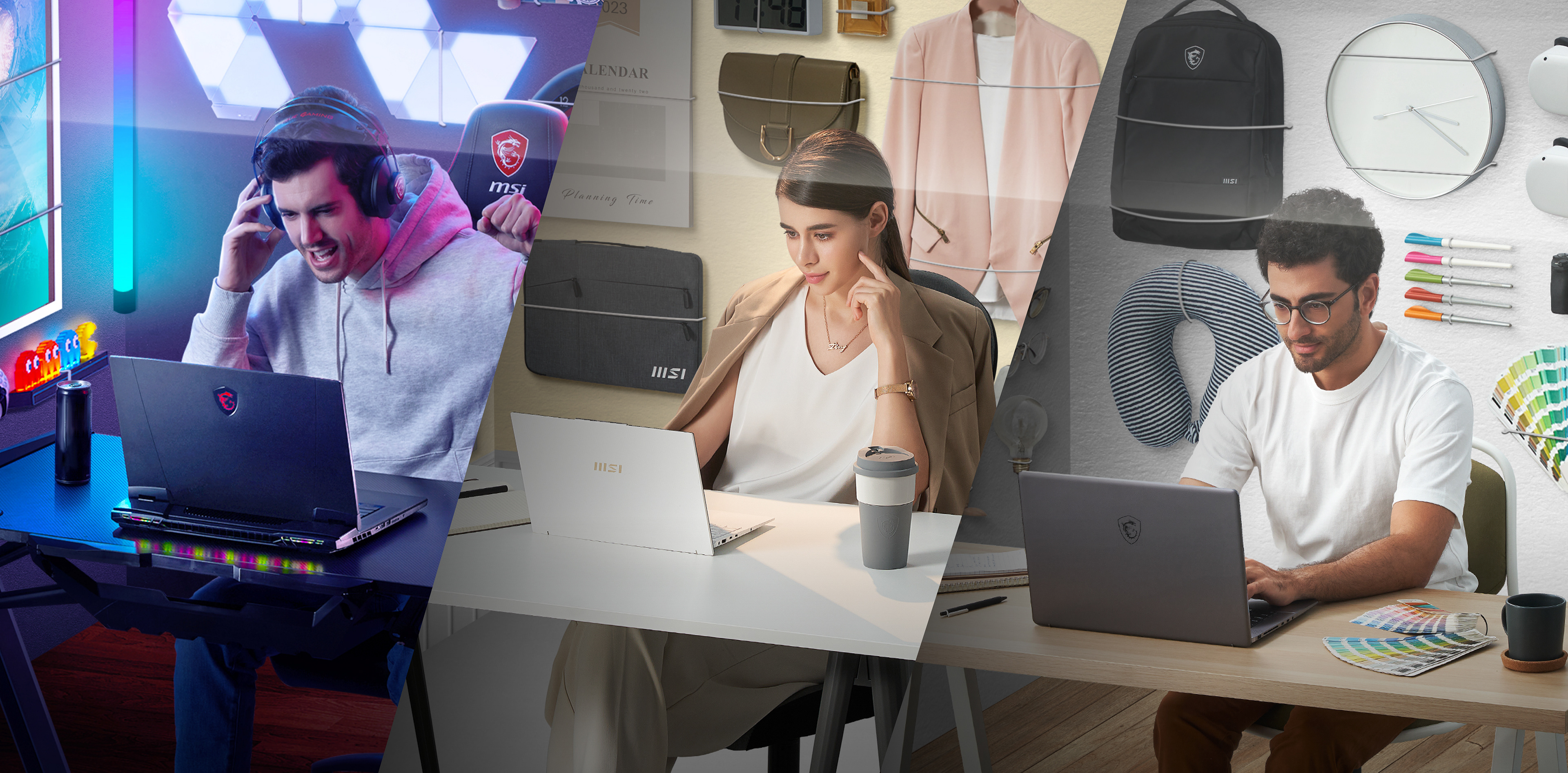 MSI Laptop Advertisement|Digital Art
MSI, also known as Micro-Star International (微星) , is a Taiwanese IT corporation that produces computer hardware products. In the competitive tech era, captivating advertisements are crucial to highlight a product's features and attract consumers.
To this end, MSI collaborated with Grandvity Design to create a series of toy box inspired advertisements featuring 3 consumer personalities: gamers, creative professionals, and office workers. Grandvity Design led the project from initial concepting and sketching to art directing during the photoshoot, and finalizing the digital art design. Our team documented the process through vlogs and speed art, aiming to share the entire process behind planning and creating these advertisements.

​​​​​​​
Concept & Client | MSI Gaming
Production | Grandvity Design
Art Director | Noodlemaker
Account Manager | Grape Chiu
Project Manager | Sarah Peng
Design Director | Si Jia Sun​
Key Visual Designer | Noodle Wang / Jason Lee / Blue Winway
Photographer | Yang Shih Chuan
Executive Producer | Ting Ting Lee
Makeup Artist | Annie Wei